Build smart money habits early with Kit's nifty features for parents, carers, and your little grownups.
In app learning nudging real-world behaviour
Learn it with Kit in our brand-new Money Quests.
Send your kids on Money Quests with their smart money sidekick Kit in our new gamified learning.
Quests take place in the Moneyverse and include mini games and nudges to promote real-world behaviours, like setting up a savings goal.
Our new avatar creator lets your child express themselves in the Kit world. There are over 70 designs to unlock because in the Moneyverse, creativity is limitless!
This new feature is still in beta, so if you spot any pesky little bugs let us know on support@heykit.com.au.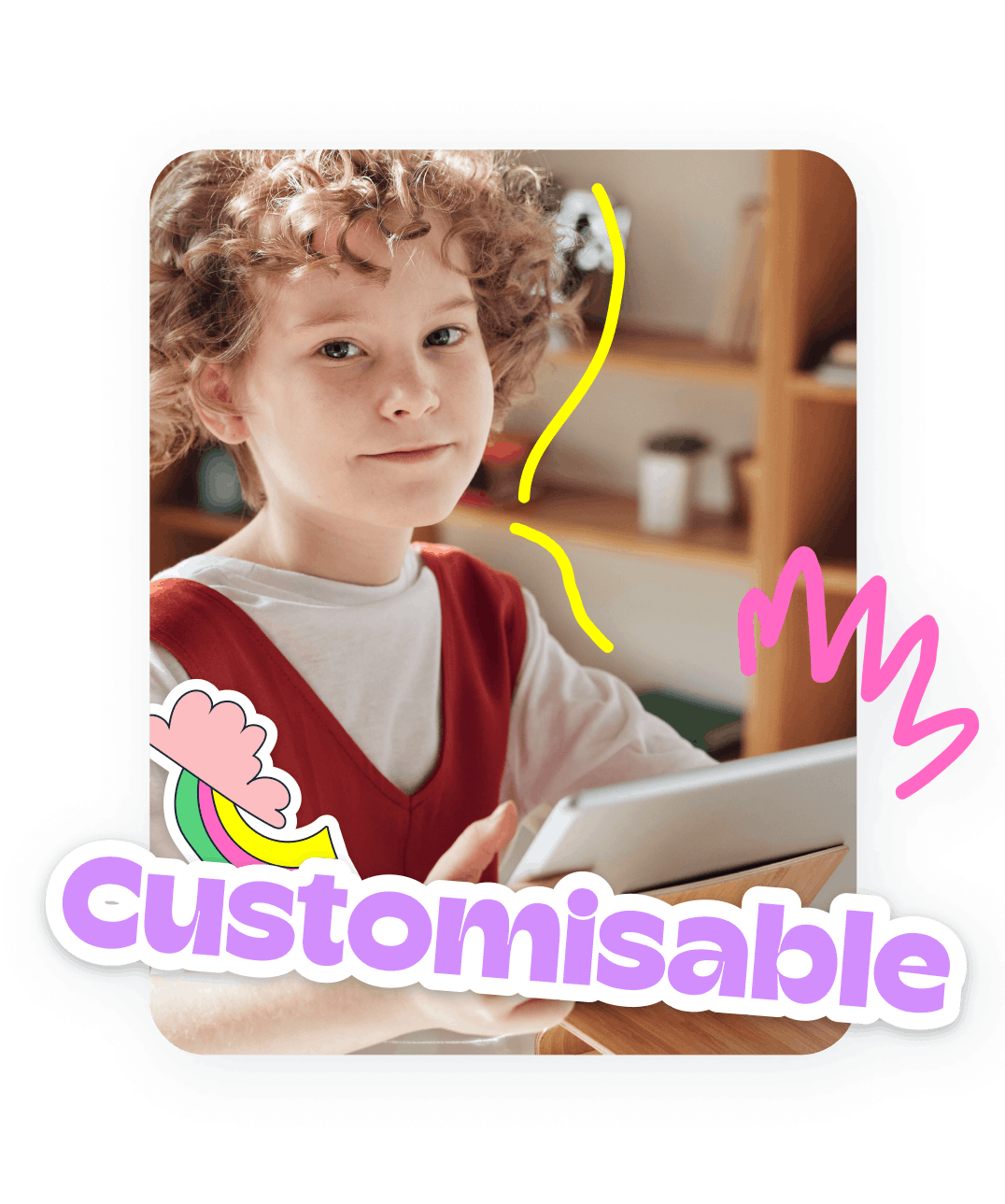 Motivate your kids to set and achieve savings goals
Stack it by creating and customising savings stacks that help your kid meet their goals and plan for their future.
Create savings stacks and watch them fill up with a rising water level.
Get reminders about upcoming goal due dates.
Transfer money between stacks.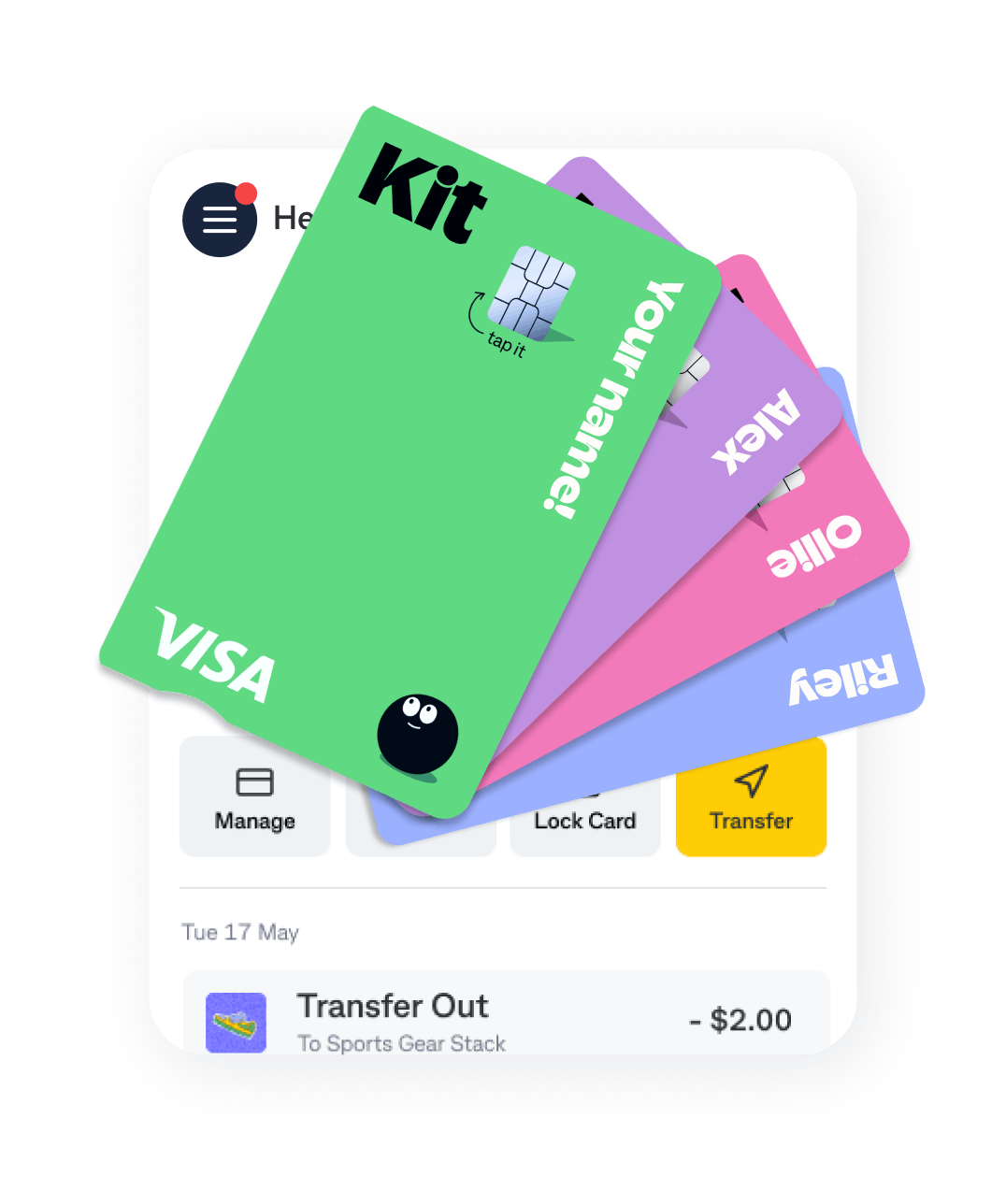 Teach your kids to spend mindfully
Spend it with a prepaid physical and digital card available in-app.
Get a personalised card for your kid in one of four colours.
View detailed transaction history.
Withdraw money from ATMs or tap to spend in store.

Set up their Kit card with Apple Pay or Google Pay™ across multiple devices.
A pocket money app with purpose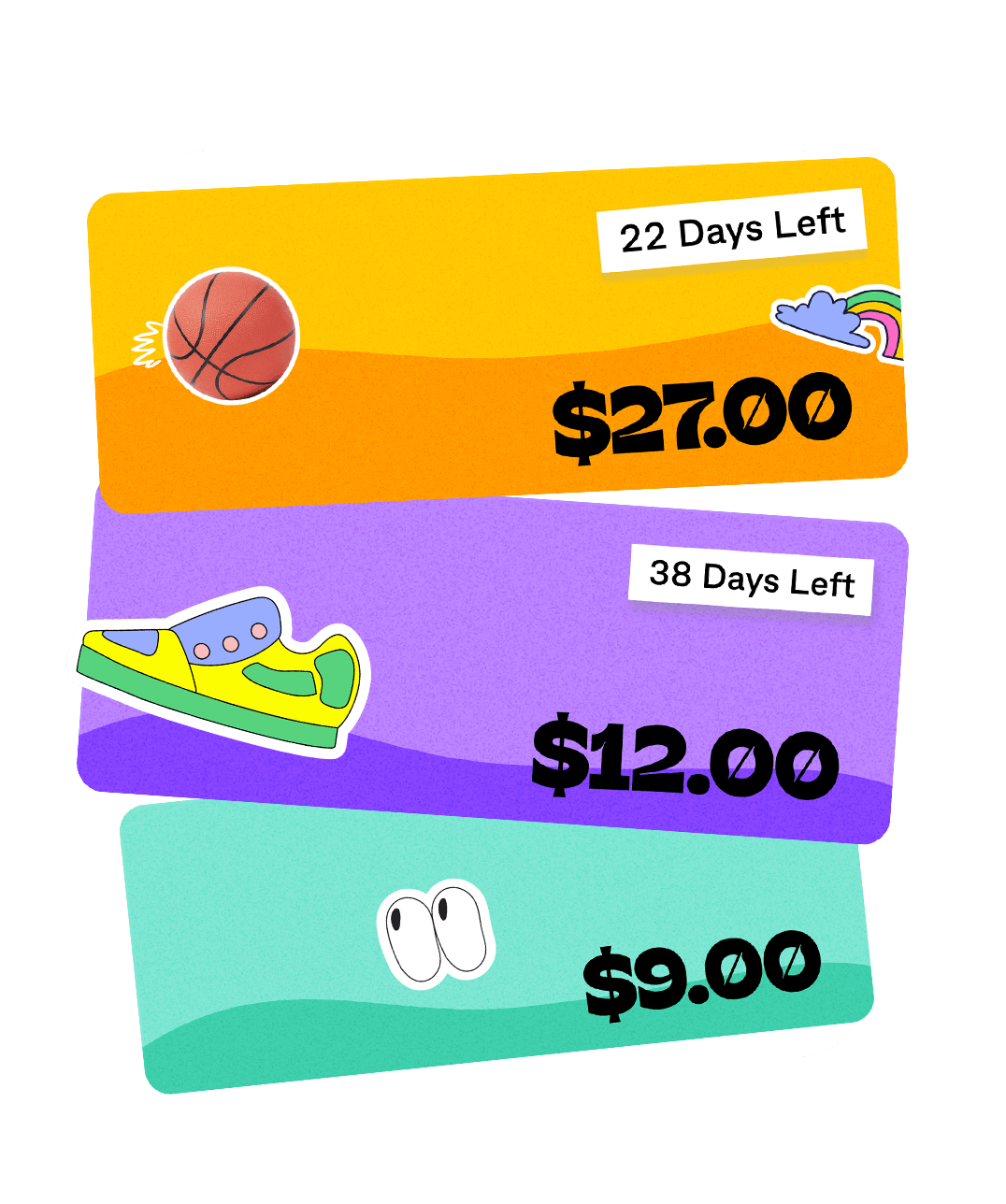 Designed with intent
The core app functionality in Kit has been designed based on an independent review of research evidence about digital tools. Features like just-in-time 'nudges' and goal visualisation drive positive financial behaviours to build healthy financial habits in your child from an early age.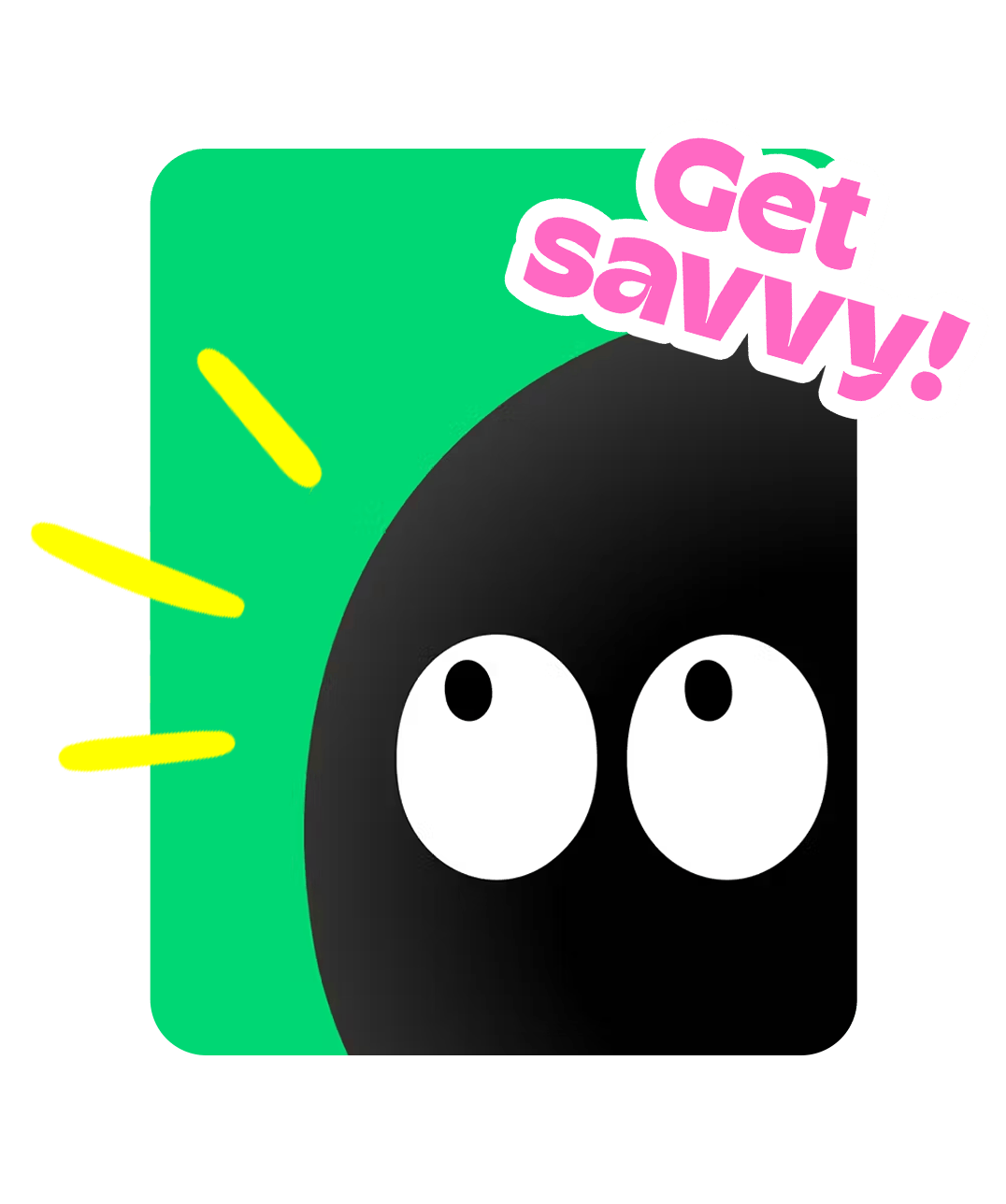 Proving impact
We measured the impact of Kit on kids and their grownups over time. Our results demonstrate a positive impact on kids' financial capability in Australia.
Families using Kit are regularly talking about money at home, with 8-in-10 parents and carers having money conversations.
We saw 6-in-10 (59%) kids using Kit earning money on their own with 74% of kids saving.
64% of kids using Kit apply spending strategies when making purchasing decisions and almost 9-in-10 kids buy things with their own money.