Kit. The kids pocket money app.
Kit membership is free for 12 months for eligible CommBank Yello customers.*
Eligible customers include CommBank Yello customers in Everyday, Everyday Plus and Homeowner CommBank Yello benefit sets.
Kit and CommBank are working together on an ongoing free membership offer for Everyday Plus and Homeowner benefit sets.
*Offers may vary at any time. Terms and conditions apply.
How to redeem your CommBank Yello offer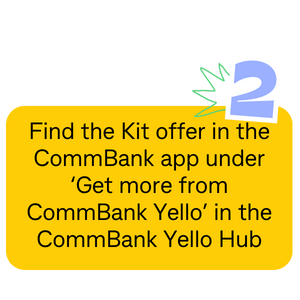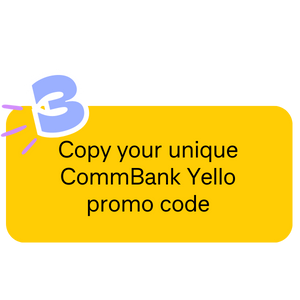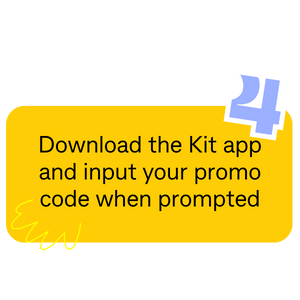 Not using your code? Don't let it go to waste. Share your unique code with someone close to you and give the gift of financial capability.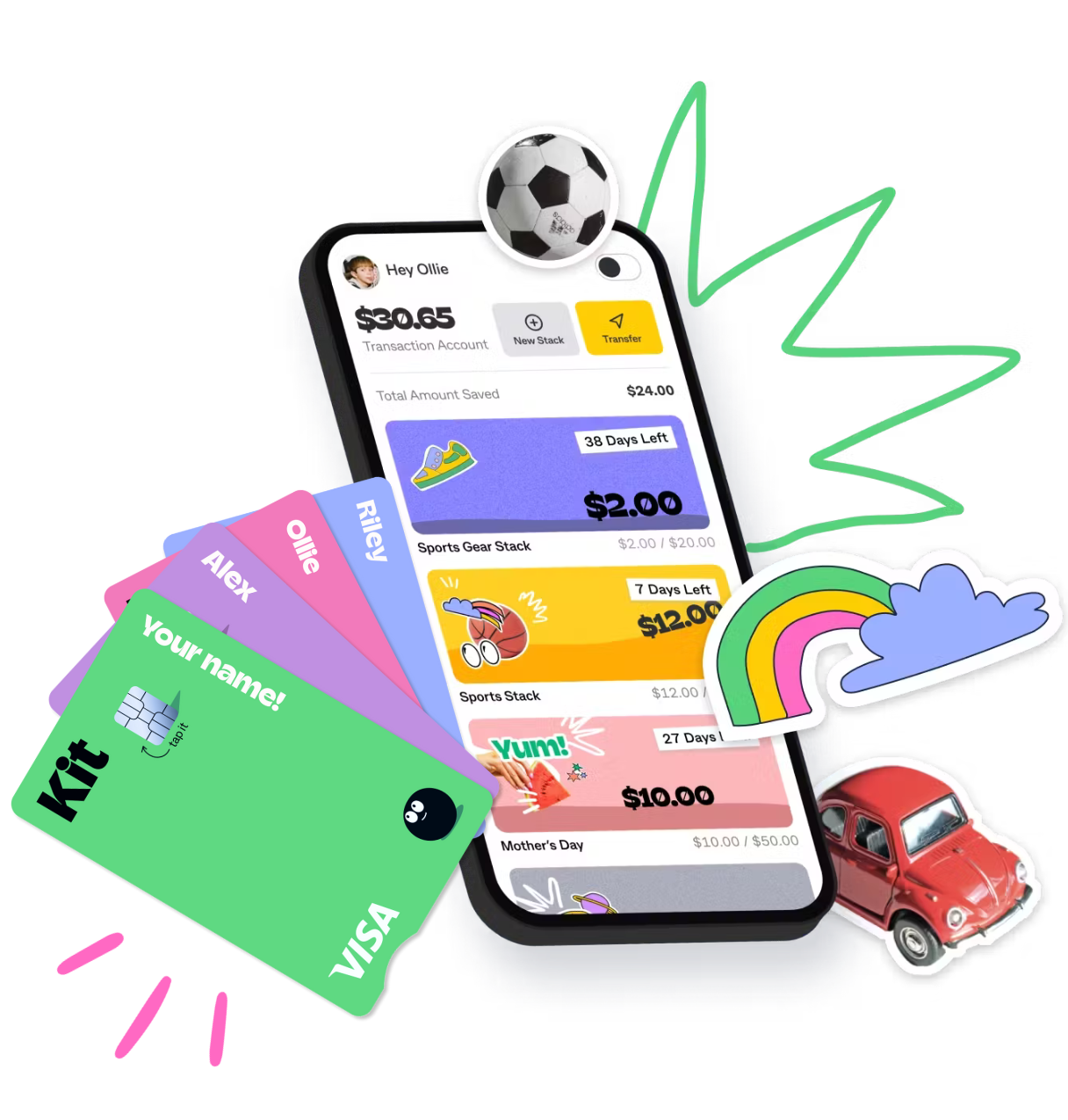 With Kit, your kids get:
A fun, customisable pocket money app that's built for them.
In app learning nudging real-world behaviour in Kit's new Money Quests.
An avatar to express themselves in the Moneyverse with over 70 designs to unlock.
Personalised physical and digital prepaid card in one of four colours to tap, use online or at ATMs.
Motivation to achieve savings goals with customisable savings stacks that fill with water as they near their target.
While you get:
Peace of mind with parental controls in Boss Mode, customisable to each kid.
Track and approve jobs and give pocket money, which we call PayDay.

Instantly transfer money to your kid with PayTo.
Set and manage spend controls and merchant blocks.
Get real-time notifications of your kid's spending.

Set up their Kit card with Apple Pay or Google Pay™ across multiple devices and never worry about forgotten cards or cash again.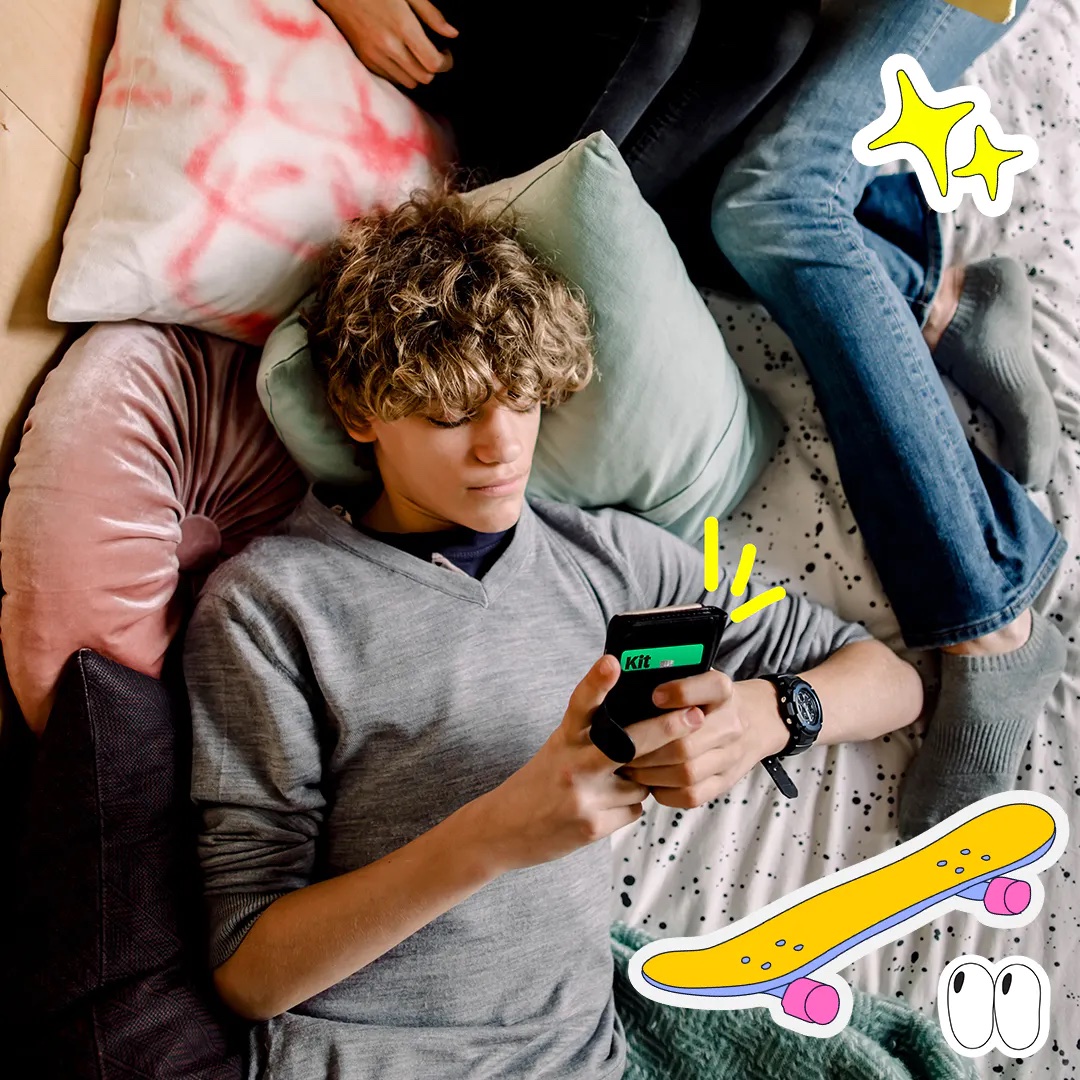 Set up Kit in 5 minutes
To set up a Kit Account, you'll need to be:
- 18+ years of age.
- An Australian resident for tax purposes.
Make sure you have these things handy:
- Australian Mobile Number
- Australian Bank Details
- Physical Australian Driver's License or Passport
- Your child nearby
What other Kit users are saying...
My daughter has absolutely thrived using Kit. She is autistic and naturally gravitates to things that fascinate her, and she has been truly fixated on learning about finances. She used to spend her money straight away, but now makes strategic purchasing decisions.
Felt good to have the opportunity to scan my card and you can save up and do jobs.
I just wanted to say, that I am loving using Kit, as are my 10 and 12 year olds. Love the ability to set-up multiple kids. So easy to transfer $ to them.
My kids have become a lot more financially independent since using Kit. They proudly earn their own money through chores and babysitting and get paid into their Kit account.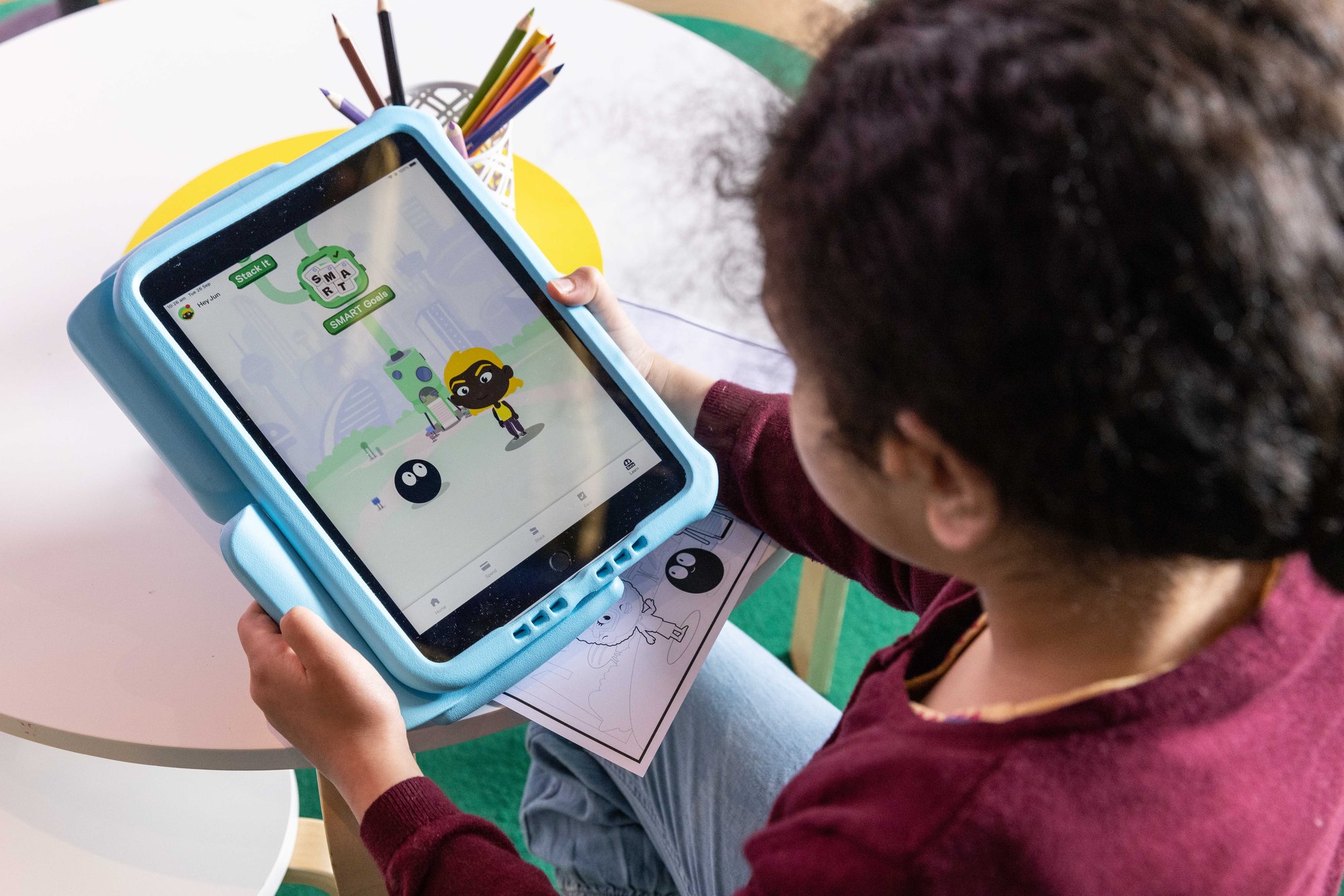 Making an impact
When we first built Kit, we committed to demonstrating a positive impact on children's financial capability in Australia. We studied the behaviour of our early adopter customers, compared to a general population group, and we're excited to share that we saw between 3-14% uplift in children's financial capability in kids using Kit.
- Children using Kit were 14.2% more likely to earn money on their own.
- Children using Kit were 7.8% more likely to save their own money.
- After using Kit, parents and carers had 8.4% more frequent conversations with their kids about money.
- Children using Kit were 4.6% more likely to apply spending strategies after four months.
You can read more in our Money Matters report here.